The Legend of Heroes: Trails of Cold Steel II
Talk

0
Share

The Legend of Heroes: Trails of Cold Steel II is the direct sequel to The Legend of Heroes: Trails of Cold Steel.
Trails of Cold Steel II marks the 10th Anniversary of the Trails series. It was first released on September 25, 2014 in Japan, in North America on September 6, 2016, and in the European Union on November 11, 2016.
Rean Schwarzer awakens one month after the events of Cold Steel I alone near the Eisengard Mountains. Determined to save both his friends and his country from war, he quickly sets off on a quest in order to reunite with the rest of Thors Military Academy. Rean must also find his fellow classmates of Class VII, of whom he was forced to leave behind following the events of Cold Steel.
The game's setting expands significantly to include more locations within the Erebonian Empire, with the player revisiting many areas seen in the previous game. The player will have access to more varied methods of travel across the Empire, including the use of motorcycles and horses. The player will also have command of the Courageous, which functions as the player's primary base of operations.
Characters
Edit
Class VII
Edit
Playable Sub Members
Edit
Guest Members
Edit
Antagonists
Edit
Xeno: Former member before being hired as Duke Cayenne's bodyguard, known as the Trap Master.
Leonidas: Another former member hired as Duke Cayenne's bodyguard, known as the Behemoth..
Crow Armbrust: Former Thors Military Academy student and friend/mentor of Rean Schwarzer. He is revealed to be C, the leader of the Imperial Liberation Front. Also the awakener of Ordine, the Azure Knight.
Vulcan: Also known as "V", he was a commander of the ILF. He was originally the leader of a Jaeger Corps that was disbanded until he met C.
Scarlet: Also known as "S", she was also a commander of the ILF. She originally joined a church and trained to become a squire until she met C.
Returning Characters
Edit
Additionally, there is an extra chapter which involves the events in Crossbell after the ending of Ao no Kiseki.
Development
Edit
Achievements
Edit
Playstation Award 2014, User's Choice - Winning Award
Japan Game Awards 2014 - 1st Place
Best of E3 2016 Awards - 3 nominations
Best Story of 2016 - RPGFan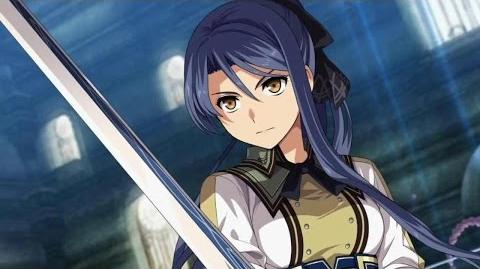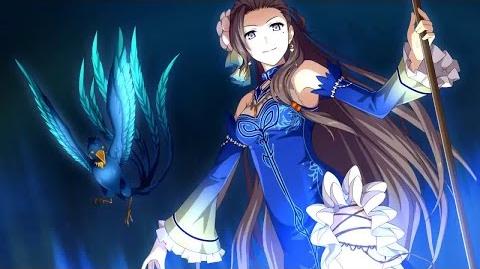 References
Edit
Ad blocker interference detected!
Wikia is a free-to-use site that makes money from advertising. We have a modified experience for viewers using ad blockers

Wikia is not accessible if you've made further modifications. Remove the custom ad blocker rule(s) and the page will load as expected.