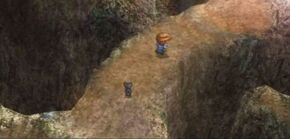 'Follower's Path' (行者の道, Gyōja no Michi?) is a steep road that connects Garden Hill and Idun Shrine in The Legend of Heroes: A Tear of Vermillion. It is home to monsters such as the Rakeruta Dragon and Canyon Bat. Strong winds occur constantly due to its high altitude. The road is often used by Ascetic Reithol as he is the Guardian of Idun. He is the only resident in Garden Hill that can safely travel the road.
Ad blocker interference detected!
Wikia is a free-to-use site that makes money from advertising. We have a modified experience for viewers using ad blockers

Wikia is not accessible if you've made further modifications. Remove the custom ad blocker rule(s) and the page will load as expected.