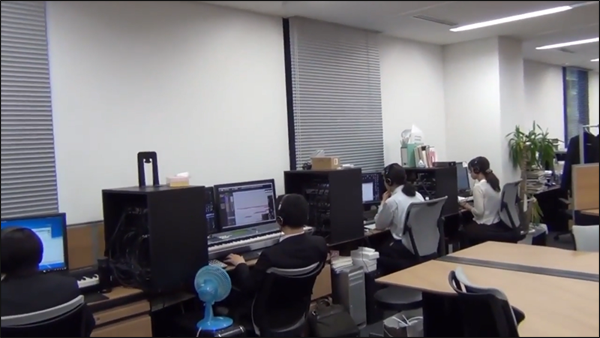 The Falcom Sound Team jdk is the music composition team of Nihon Falcom Corporation. Most of Falcom's soundtrack releases credit this group instead of the usual credits for individuals, thought the music composers are credited in-game. The exact name of the group has varied over the years; past releases used names such as "Sound Team jdk", "Falcom Sound Team J.D.K.", "J.D.K.", and "Falcom Music Staff".
Current Members
Edit
Hayato Sonoda (園田 隼人) (3rd Leader)
Takahiro Unisuga (宇仁菅 孝宏)
Atsume Hashimoto (橋本 鍾愛)
Former Members
Edit
Mieko Ishikawa (石川 三恵子) (1st Leader, Retired 1997)
Hirofumi Matsuoka (松岡 博文)(2nd Leader, Retired 2001)
Takahito Abe (阿部 隆人)
Yuzo Koshiro (古代 祐三)
Hideya Nagata (永田 英哉)
Reiko Takebayashi (高橋 俊弥)
Masaaki Kawai (川合 将明)
Atsushi Shirakawa (白川 篤史)
Masaru Nakajima (中島 勝)
Naoki Kaneda (金田 直樹)
Takahiro Tsunashima (綱島 貴博)
Satoshi Arai (新井 智)
Kaname Ohara (小原 要)
Hirokazu Matsumura (松村 弘和)
Wataru Ishibashi (石橋 渡)
Maiko Hattori (服部 麻衣子)
Takahide Murayama (村山 隆英)
Ryo Takeshita (竹下 遼)
Masanori Osaki (大崎 政範)
Tomokatsu Hagiuda (萩生田 朋克)
Saki Momiyama (籾山 紗希)
References
Edit
Ad blocker interference detected!
Wikia is a free-to-use site that makes money from advertising. We have a modified experience for viewers using ad blockers

Wikia is not accessible if you've made further modifications. Remove the custom ad blocker rule(s) and the page will load as expected.