Class VII
(

Ⅶ組

Nana Kumi

)
is
Thors Military Academy
's special class established as the main party team of the
Trails of Cold Steel
trilogy. It is where
Rean Schwarzer
as the trilogy's central protagonist, as he and his classmates assist to each other and the Imperial community.
Upon the events third installment to preserve Thors' spirit and honor, Rean teaches the new class with its name changed to Class VII: Special Duties Division (VII組・特務科, Nana Kumi Tokumuka)
History
March 31, S.1204, the class was founded by Prince Olivert Reise Arnor, in reflection from his Liberl adventures to reform the empire. Using his status as Thors Academy chairman, Olivier discussed with Principal Vandyke to formulate a separate neutral class from the academy's traditional status quo.
For approval of the class's establishment, Olivert had to accept the conditions of leaving its authority to its volunteered board of directors. The directors consist of the factional representatives, Governor Carl Regnitz, Rufus Albarea of the Four Great Houses and Reinfor Group's chairwoman Irina Reinford where they arrange their field studies for their respective expectations.
One of the general expectations were to beta-test the new ARCUS Battle Orbments. Thus students were to be selected of high aptitude while reaching Olivert's sociopolitical criteria of a class that accommodates students regardless of status and ethnic background. With all the criteria met, Olivert recruited former A-rank bracer, Sara Valestein to be Class VII's homeroom teacher/battle instructor.
Background
Trails of Cold Steel
The class first got together after the orientation, letting the new students to freely get acquainted with each other. For the remainder of its 2-year curriculum, Class VII (split into groups) travel around the Empire for monthly field studies to learn about its current perspective and resolving conflicts between the political factions (mainly commoners and nobles).
Trails of Cold Steel II
Following the cliffhanger ending of the previous game, Rean and Valimar regroup Class VII after being split up to resolve the Erebonian Civil War as the neutral faction. With the Courageous as their new HQ, they travel around the Empire gathering the rest of the Thors student body while helping the innocents caught in the conflict.
As of March 3 S.1205, Class VII was officially disbanded after its members have fully graduated.
Trails of Cold Steel III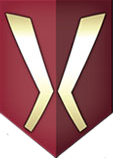 A year and a half later after the Civil War, Class VII was reinstituted as the Special Duties Division in the
Leeves II Campus
, Thors's new branch campus, with Rean as its new instructor. The class started with three students,
Juna Crawford
,
Kurt Vander
and
Altina Orion
, serving as the whole second branch's vanguard, performing "special duties" in their monthly sessions.
Ater their montly session in Crossbell, Musse Egret and Ash Carbide were transferred to Class VII in result to their continuous arbitrary actions.
Member Roster
NOTE: Characters in bold means instructor status, while italic means current position
Character
Thors Status
Birthplace
Notes/Background
Rean Schwarzer
Alumni, Staff
Hamel, Erebonia
Thors Reeves Campus - New Class VII Instructor
Awakener of the Ashen Knight, Valimar
Eight Leaves One Blade swordsman
Juna Crawford
Student
Crossbell
Kurt Vander
Student
Erebonia
Altina Orion
Student
Unknown
Member of the Ironbloods, codenamed "Black Rabbit"
Musse Egret
Student
Lamarre, Erebonia
Ash Carbide
Student
Unknown
Sara Valestein
Staff (Former)
North Ambria
Thors Main Campus - Previous Class VII Instructor
A-rank Bracer of Erebonia's Bracer Guild
Alisa Reinford
Alumni
Roer, Erebonia
Reinford Group Heiress
Elliot Craig
Alumni
Heimdallr, Erebonia
Son of Imperial General, Olaf Craig
Laura S. Arseid
Alumni
Legram, Erebonia
Successor to the Arseid Household
Fie Claussell
Alumni
Unknown
Former Jaeger of the Zephyr
Machias Regnitz
Alumni
Heimdallr, Erebonia
Son of Imperial Governor, Carl Regnitz
Jusis Albarea
Alumni
Bareahard, Erebonia
Current lord of Kruezen
Representative of the Four Great Houses
Member of Albarea Dukedom
Emma Millstein
Alumni
Unknown
Class VII's president
Witch-in-training of the Hexen Clan
Gaius Worzel
Alumni
Nord Highlands, Erebonia
Foreign exchange student from the Nord Highlands
Millium Orion
Alumni
Unknown
Member of the Ironbloods, codenamed "White Rabbit"
Crow Armbrust
Defected
Jurai, Erebonia
Awakener of the Azure Knight, Ordine
Notes/Trivia
It is the Erebonia's neutral equivalent to Crossbell's Special Support Section in the Zero/Ao duology.

The japanese naming of both groups suggests the new Class VII as a merger between the two, prior to the SSS's disbandment.

Their field studies curriculum heavily reflects that of the Bracers' assistance to civilians, preferably to maintain the gap left by the closure of the Empire's Bracer network by its government.
References