Throughout the game, the player (alias the Bright siblings) will meet many bracers of different ranking and abilities while Estelle and Joshua will try to increase their own rank. Some of these notable bracers are listed as follows.
Notable Bracers
Edit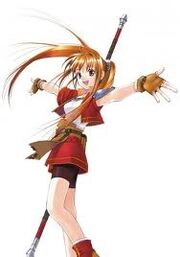 Defected/Resigned
Edit
Ad blocker interference detected!
Wikia is a free-to-use site that makes money from advertising. We have a modified experience for viewers using ad blockers

Wikia is not accessible if you've made further modifications. Remove the custom ad blocker rule(s) and the page will load as expected.